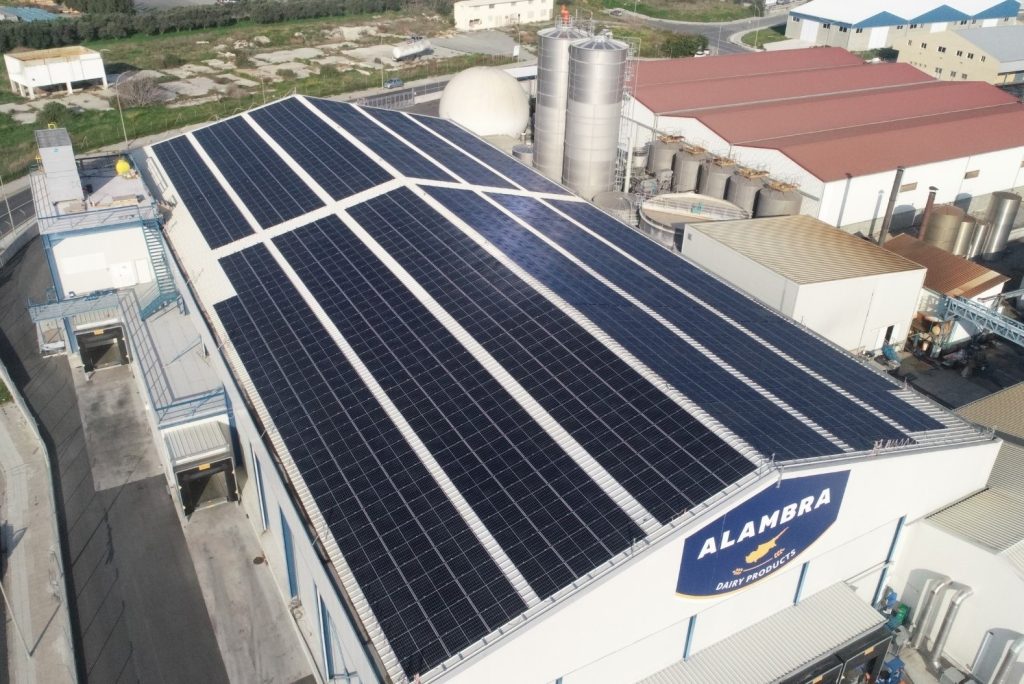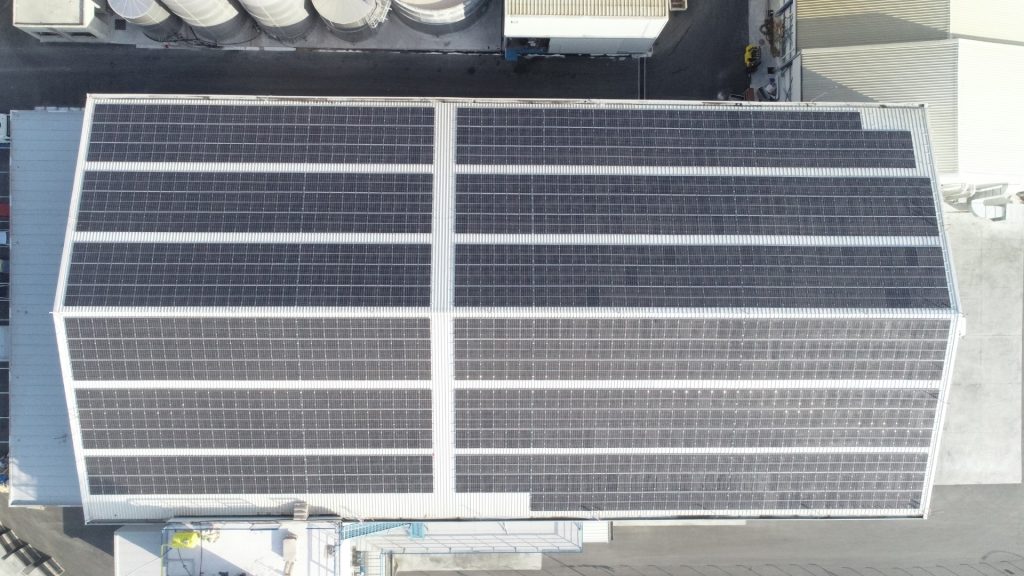 Petrou Bros Dairy Products Ltd (Alambra), one of the leading dairy companies in Cyprus, assigned Suntechnics Ltd to supply and install photovoltaic panels at its factory in Larnaca.
By utilizing the Net Billing scheme, they ensure a reduction in electricity consumption directly from the EAC network, thus achieving significant savings in their bills and protecting the environment.
The 401.15kWp of installed power, they have been installed on the roof of the factory in Larnaca! The installed PV panels were of excellent quality PV panels manufacturer, Q.Cell QPeak DUO G8 355W.
The PV system will produce energy of 61,0000kWh per year, yielding €92,000 annual savings, and a reduction of approximately 436 tons of pollutants per year.
The combination of the power conversion systems from Huawei Sun-2000 100 KTL along with the special mounting structure from Alumil AS410P will optimize the functionality of the PV panels, ensuring their power will reach the highest possible level!
In order to meet the self-consumption energy needs of the factory, an additional PV system of installed power 210.16kWp will be installed, to further reduce the gap between production and consumption.